Design Format
Embroidery files have to in a .dst format. If you do not have a .dst please contact our team and we can get this digitized for you ($30/logo).
Files will be converted based on the decoration size you need, you will not be able to resize these once they are converted.
Chest: Maximum 4" width or 3.5" height on most products

Hat: Maximum 4" width or 2.25" height

Bag: Most are 5-7" wide, but this will depend on the product
Uploading Your Graphic
Once you have your .dst file, you can upload under the "View Embroidery Artwork" tile, then click "Add+" to drag or upload your file.
Next, you'll need to choose the default thread colors for your logo. We do have a set of 15 popular standard colors, but if you don't see something close to your branded color there, you can update the palette to custom colors to select from.
You will still be able to modify the thread colors when decorating each product - we recommend setting default colors (such as your brand colors) when setting up your logo.
Change your color by selecting the three dots at the left of each color in your logo then selecting "edit". This will populate the standard colors to choose from.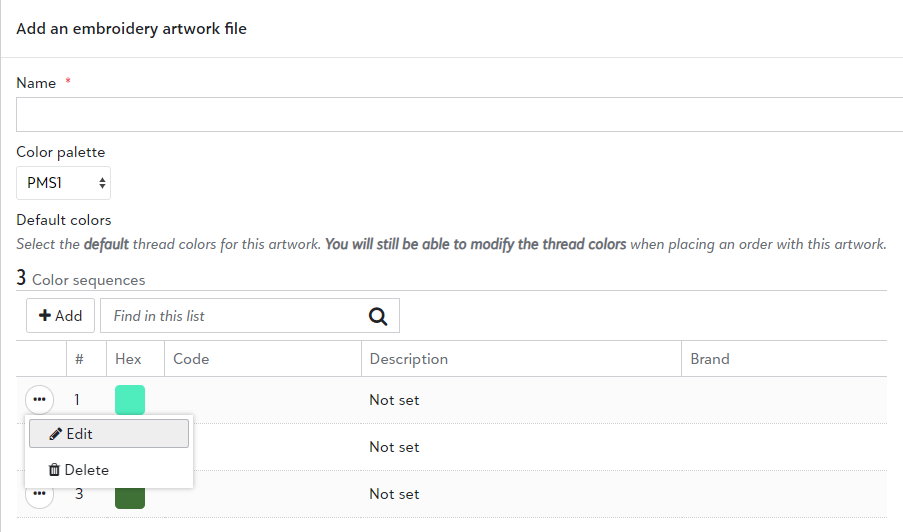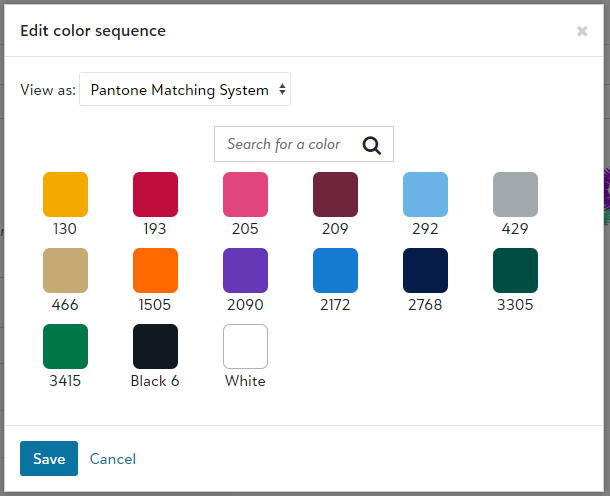 If none of these work for your logo, change the color palette at the top to "Custom" and select the dots again to edit each color with the additional color options enabled.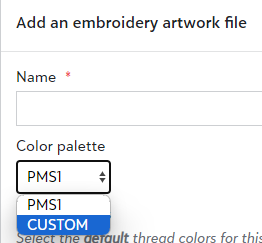 Once colors are selected, and a name is added for your file, you will be able to save your embroidery artwork. It is now ready to be used in designing products.
Using embroidery artwork when adding products
Once you've started to build a product and chosen embroidery as your decoration method, and selected your product, you'll be able to select from your uploaded embroidery artwork.
Just like with other decoration methods, you'll be able to center the logo, but you cannot resize it. Here is where you can change the thread colors; for example, if you want an all white or all black logo. You'll do this by clicking the blue "edit" button under "Thread Colors". You will also be able to change the color palette here if needed.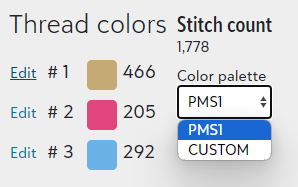 If you're trying to make a one-color logo, no need to upload a second embroidery artwork file that is one-color, you can simply edit all colors for the logo to the same color.
Once you are happy with your embroidery artwork you can choose garment colors, and save your design.