You can change the main image color and rearrange the order of products on your storefront in a few quick and easy steps!
Start in the Products page to Arrange products and colors.

This view allows you to drag and drop the product images to rearrange them in any order!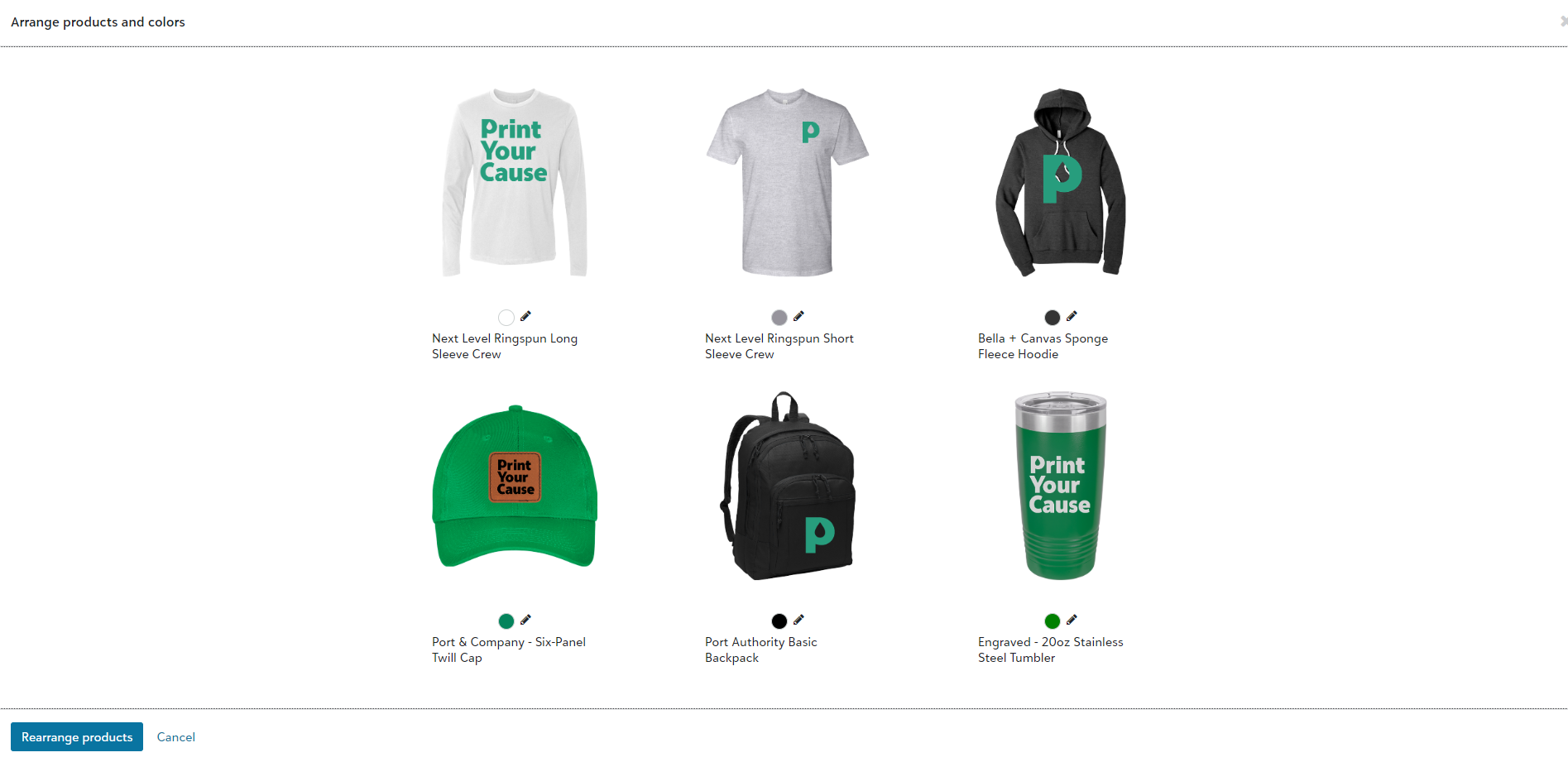 Additionally, selecting the pencil icon next to the color bubbles allows you to choose any of the product colors to be displayed!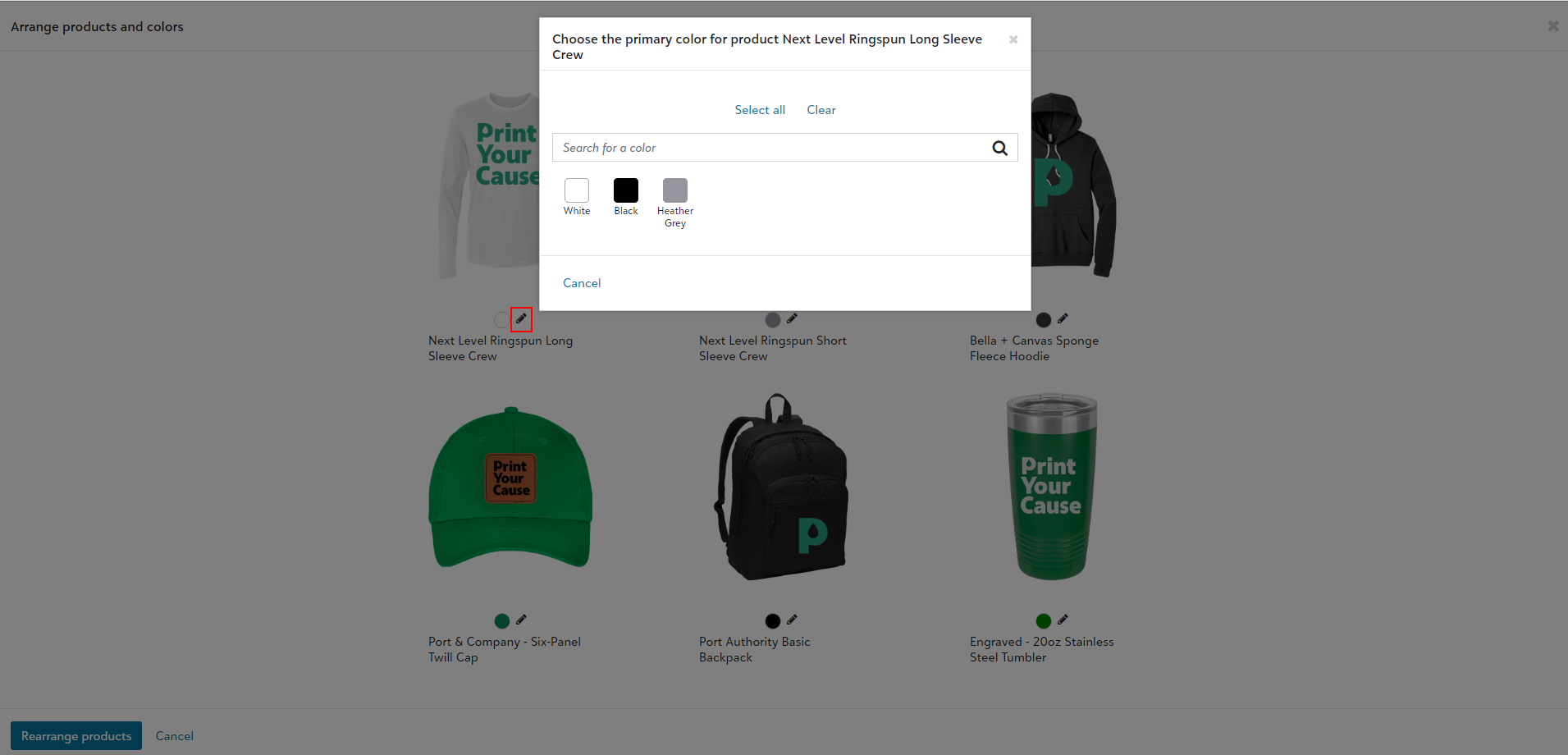 Once you're happy with the display colors and layout, remember to save by clicking the "Rearrange products" button at the bottom of the screen!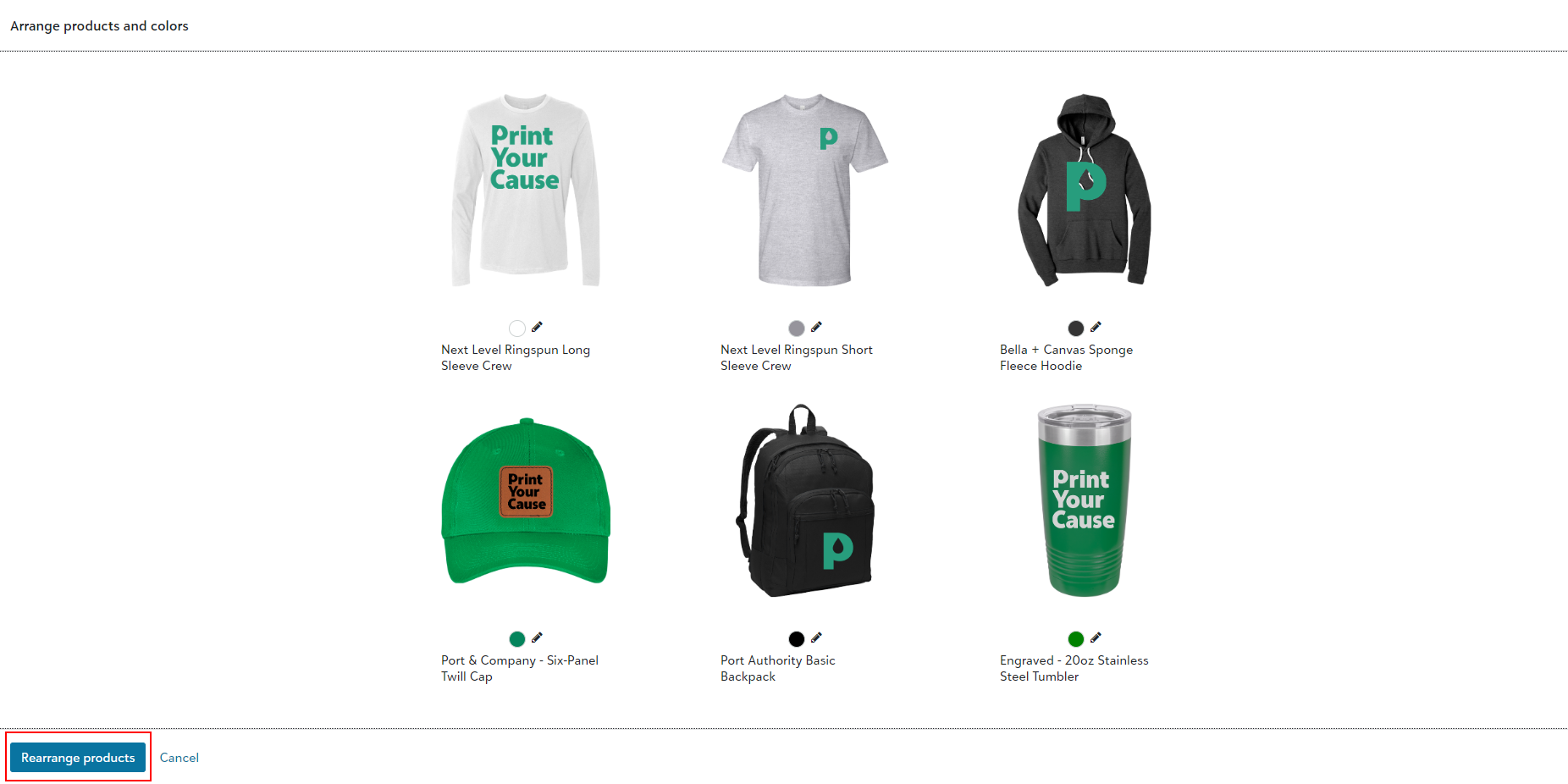 To change available colors in the store, follow the steps in
this
guide!