Setting up order notifications will allow you, the store owner, or whoever you assign to this within your organization to receive an email each time an order is placed in your store. Some organizations like to send a personal thank you for orders, and this is a good way to keep track of these. You can also view your orders in your management portal at anytime.
First, navigate to your account management portal and scroll down until you reach "Store Configuration" from here you'll click the "Notifications" box.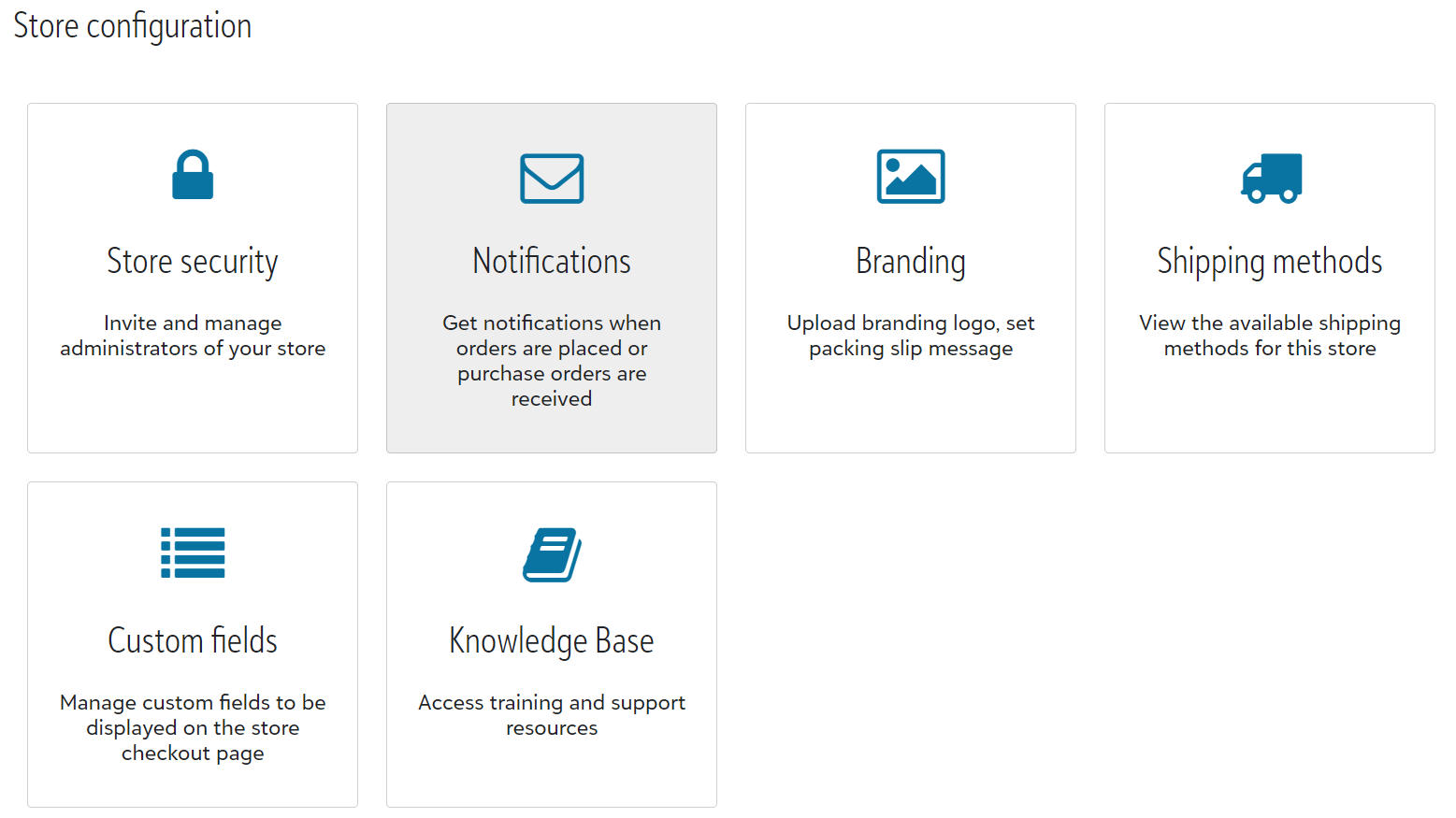 Next, choose the types of notifications you'd like to add.
Order Notifications - these will allow you to receive an email every time an order is placed by bcc-ing you on the emailed receipt sent to the buyer.
Event Notifications - these will keep you updated on the status of orders as they progress through production.

Once you decide which notifications you'd like you simply click the "Add ___ notification email" button and put in the email you'd like to receive notifications to and Save.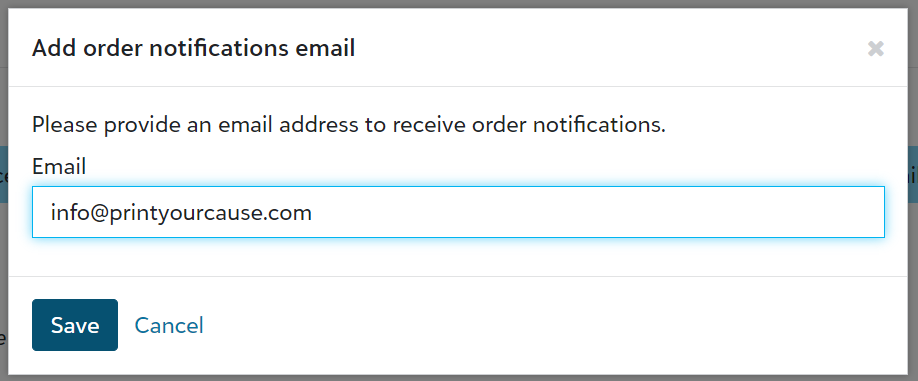 This email will now show up under the notification type you've chosen and you'll begin receiving email notifications with your next order.
Helpful Tips:
You can list more than one email for each notification type.

To remove notifications simply click the trash can icon next to the email you'd like to remove and it will stop receiving notifications.

You can change these settings at anytime.