TO REVOKE GIFT CARDS
First, you will want to navigate to the "Orders" heading, then click on the box titled "Gifts".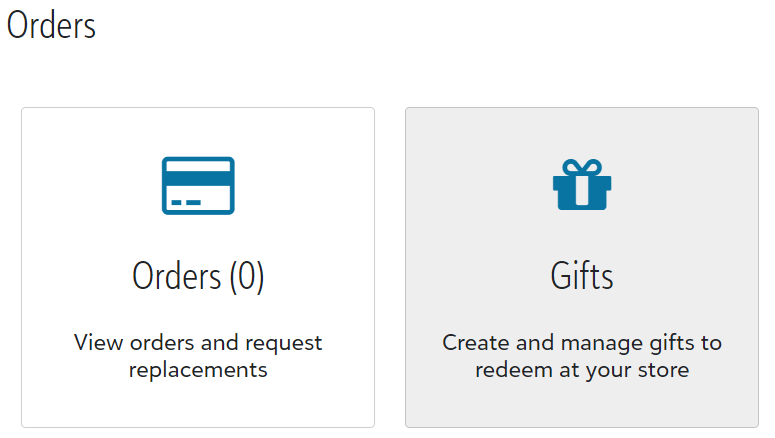 Once in the Gift's screen you'll want to check mark the box(es) next to the gift card(s) you want to revoke. Clicking this box will cause a menu to appear at the bottom of the page.
When you see the bottom menu appear you will notice this gives you a few different options:

Send email - this will give you the option to send, or resend the email code to the customer about their gift code.
View gift - this will pop up a window showing information about the gift, who it was issued to, what the balance remaining is, and their personal shopping link.
Revoke gift - this is what we will use to revoke the gift. Clicking this button will inactivate the gift for the user.
Cancel - this will just allow you to get out of this menu.
Next, you'll click "Revoke gift" to disable the gift card for the user(s). A popup will appear to ensure you want to complete this action. You cannot un-revoke a gift once it's been revoked, you'll have to create a new gift. If you are ready to revoke the gift(s) simply click "Revoke".

Once the gift has been revoked you'll be able to see this in the gift card status column within the gifts page. This will no longer show as "pending" or "active".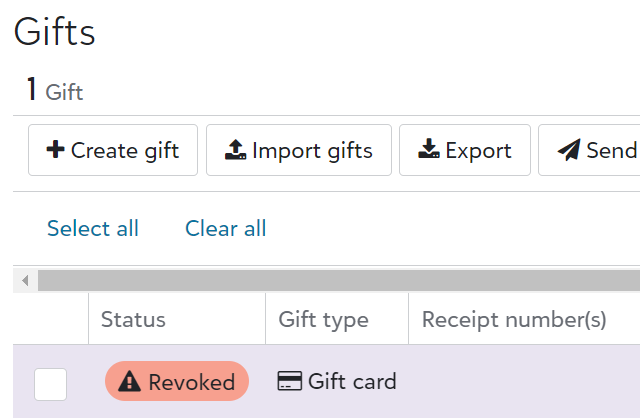 When the user goes to access the gift card in their shopping cart, they will no longer be able to, in the check-out they will get an error message that the gift code is no longer valid.

TO COMBINE GIFT CARDS
If you are just trying to combine gift cards - maybe the customer has 2 and they'd like to combine them so they can use the full balance at once - you'll do the same as above.
Step 1 - revoke the gift card you'd like to combine
Step 2 - create a new gift card with the total balance.
Helpful Tips:
The customer will NOT get an email that the gift card has been revoked.